Hello everyone. I know it is almost the next day as you have waited with baited breathe to see who I was featuring today on my Featured Face Friday. If I have featured you here, grab the photo of my Grandma and post her own your own blog as featured.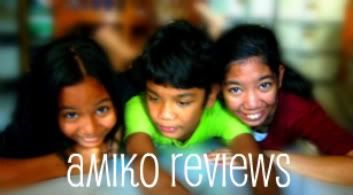 Amiko
Bio:
Amiko is from Indonesia. She is a book reviewer and avid photographer who loves her family. (I am not sure but I think that is her kids. :) )
Blogs:
http://amikoreviews.blogspot.com/
http://kogatanoto.blogspot.com/
Notes:
I am not sure how I originally met Amiko except I think she was a commentor on my photography blogs. Some of her own photography can be found on her Kogato Noto blog. However, she is mostly a book reviewer and if you want to find some good books to read or just want to know what she thinks of them, then she is your gal. Thanks for following.
-------------------------------------------------
Trinton
Bio:
"I am Trinton C. Garrett, I live and work in Buffalo, NY – I have exhibited and sold my work internationally. I am a deep person so there is a lot to know about me. If you want to know more read my blogs, or send me a message and I will respond as soon as I am able."
Blogs:
http://hawkspeaks.blogspot.com/
Notes:
I have known Trinton for several years now, even though I have never met him in person. I met him originally in 2006 on a social site called Multiply as I commented on his photography. Aside from photography, he is also an avid poet. His is a story to tell and if you get to know him, he will tell. ;)
He has been inspiration for me in many aspects of my life.
Thanks Trinton for following me, your friendship and encouragement.
Peace...Naila Moon