Welcome to another Wordless(ish) Wednesday.
Honestly, I do not know why we call it wordless because everyone always has to describe their photo anyway. However, I digress.
This week I am bringing to you a photo I took looking up the road from my Mother's house. She actually gets to step out every morning and see this lovely view. I have to say, I am a bit jealous.
The mountain is called Coffee Pot Mountain and is in Sedona, Arizona.
~Naila Moon
I am linking up here: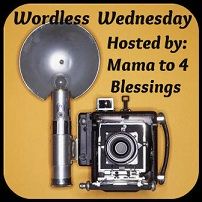 "/>