Remember I was telling you about how our first Thanksgiving together in 2008 went? No? Well, go HERE then. I'll wait.
So, as you see, it was a comedy of errors.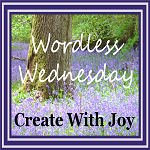 So, since it is Wordless Wednesday today. I thought I would show you our cooked bird prior to me finding the surprise!
Look how determined I am there! LOL
------------------------
I need to get up to date on my Art A Day post so...